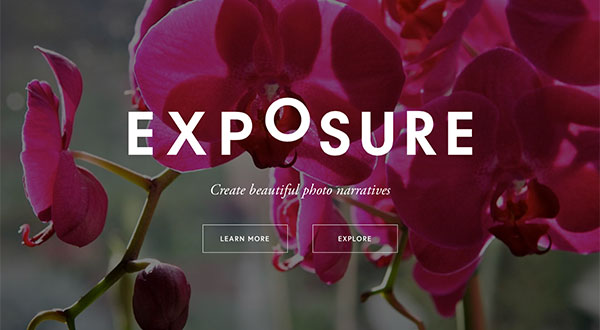 I have spent a long time thinking about online photography communities. Between watching the rise and fall of Flickr (being married to, or friends with, many of the original team), cofounding JPG Magazine with Heather and watching it grow and then falter, and of course running Fray in its many incarnations since 1996, there's been a portion of my brain devoted to thinking about this stuff for most of my professional life. Long walks and drunken conversations, over and over, have been devoted to the subject. And here's what I've come up with so far.
The ideal photography community must:
Make money. The pitfall of many an early photo sharing site was getting big and worrying about the money later. Don't do that. Worry about the money first.
Help people become photographers. The best thing anyone ever said to me about JPG was: "It's making me a better photographer." Do that, but do it quietly.
Connect people. The process of making a photo is a solitary venture – sitting alone behind a camera and then sitting alone behind a computer. That's why there's so much desire to be social around the product of all that work, the photos. Enable that sociability. And not just heart icons and comments. Really connect people.
Respect the work. Do not tolerate copyright violations – it diminishes the entire community. Put the photos in a gilded frame (figuratively, not literally). If the frame around the image respects the work, the work rises to the challenge.
Respect the photographer. Everyone is a photographer now (even if they don't apply the word to themselves). Treat them with respect and they'll treat each other that way, too.
Be beautiful. Photography is about aesthetic beauty (in addition to a lot of other things, of course). In order to attract photographers, the site itself has to be beautiful.
Keep the team small. Don't employ hundreds of people (until later, if ever). Keep it small and you'll hit profitability faster and have a longer runway to keep building.
No site or app perfectly meets all these requirements (and the moment one does, I'm sure I'll make up some more), but one comes close: Exposure.
Exposure is gorgeous. It has a best-of-breed online editor that's a joy to use and somehow makes your photos look better on the way out than they did going in. And of course it's totally responsive, so your photos look great on a computer screen, tablet, or phone.
And it's not about slideshows or photo permalinks – photos are compiled into a layout where you can add text to tell a complete story. I love this. It turns a bland set of photos into a storytelling narrative.
And Exposure makes money. Shortly after launch they added paid accounts, and they're not lowballing themselves. This shows that they're in it for the long haul, and taking your photos seriously. In fact, their model is similar to the old Flickr model – you get complete access to the tool for a limited number of things (for Flickr it was 200 photos, for Exposure it's three stories) and then you can pay to have all the limits removed. So you can try before you buy.
But the most amazing part? Exposure was created by two guys in a few months. When I found that out I had to meet them. And after a few coffees with Luke and Kyle, I was so impressed, I basically just kept talking at them until they hired me.
So it's with extreme pleasure that I get to say that I've officially joined them as Exposure's Head of Product. What does this mean? Well:
If you're my mom, it means you can relax because I have health insurance.
If you're a member of Exposure (first, thank you!), it means you can expect some fantastic new features we're already working on – new ways to contribute, share, and get more exposure on Exposure. We think you're gonna dig 'em.
And if you're not a member yet, it means you should sign up now because awesome stuff is about to happen.
And if you're me it means you just got very, very lucky. Exposure is in exactly the right place, thanks to the amazing work of Luke and Kyle, and Elepath is a really unusual and amazing place to work. I'm so very grateful to have this chance to play in their pool.
Ever forward!